Cannabis clubs in Germany: The future of legal marijuana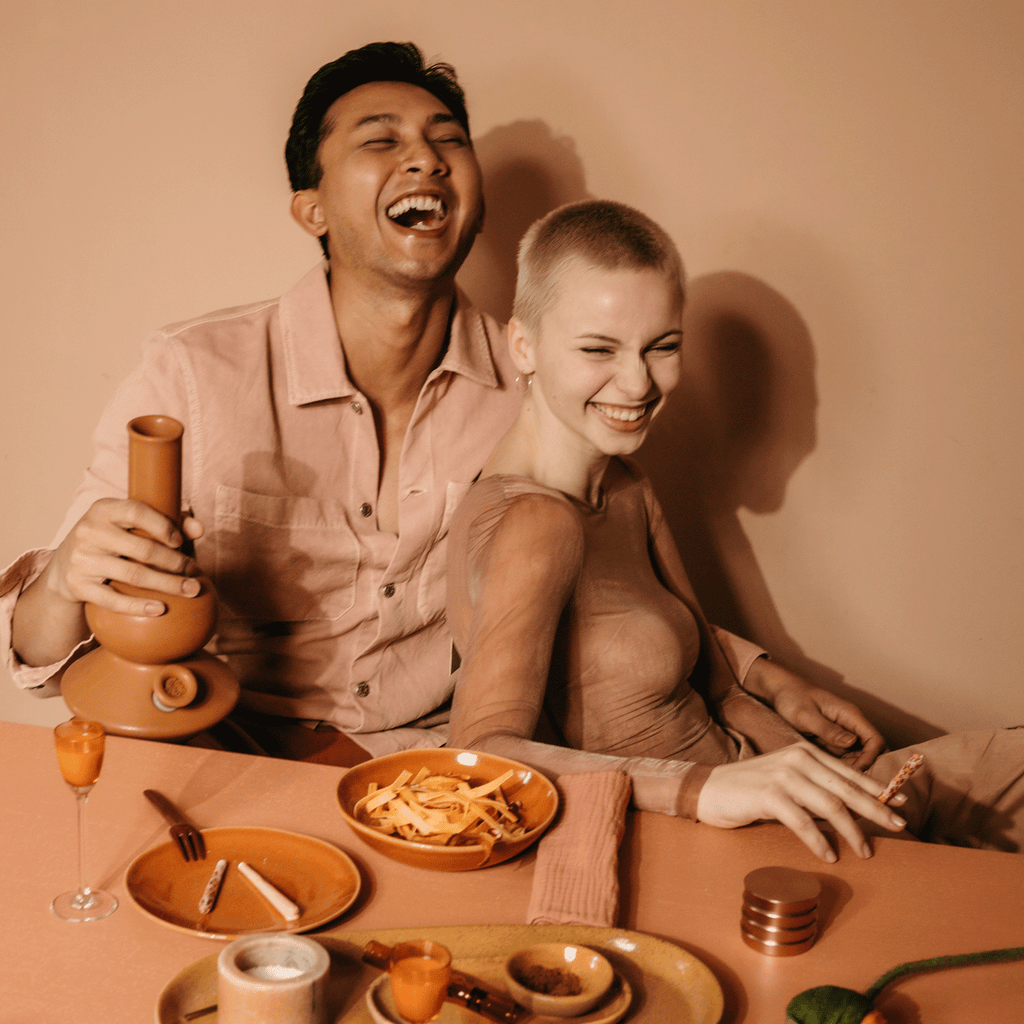 The world of cannabis is experiencing significant change in Germany. Although the federal government originally planned a comprehensive legalization of cannabis, full release plans are currently not feasible due to numerous European and international laws and treaties. Instead, the focus now is on decriminalizing marijuana for personal use.
What this means specifically is that commercial production and sales of cannabis will remain illegal under these plans, but anyone caught with a "small amount" for personal use will not be penalized. The draft law currently sets an upper limit of 25 grams.
Until now, this amount was defined differently from federal state to federal state in Germany. However, uniform limit values ​​are now to be set at the federal level.
However, the federal government is going beyond pure decriminalization. She wants to ensure that there are officially approved sources for purchasing cannabis to ensure that child protection is maintained and product quality is high. This is where cannabis clubs come into play.
Cannabis clubs as a compromise
Cannabis clubs are a kind of compromise. Instead of completely legalizing marijuana, cultivation, distribution and consumption will only be permitted for private individuals within certain limits. In addition to home cultivation, these clubs are one of the two ways to legally purchase marijuana.
According to the current draft law for the "Law on Dealing with Consumer Cannabis", these associations must be organized in the same way as other registered associations in Germany. However, they cannot have more than 500 members.
These clubs are allowed to grow cannabis for personal use and distribute it to their members. You are also allowed to provide seeds and cuttings for home cultivation, although only members of the club are allowed to take part in the cultivation. However, the clubs are only allowed to distribute a maximum of 25 grams of cannabis per member per day and no more than 50 grams per month.
Stricter rules apply to people under 21, including a maximum of 30 grams per month and a limit of 10% THC, which is responsible for the cannabis high.
It is important to note that cannabis must not be mixed with tobacco, nicotine, food or other additives and must be provided in plain packaging with a leaflet containing information about the strain and ingredients.
The clubs also have an obligation to educate their members about dosage, risks and advisory services, particularly with regard to health effects of consumption under the age of 25, child and youth protection, drug interactions and the effects on driving.
How can you become a member?
There are certain basic rules for members of cannabis clubs. For example, members must be of legal age and the club cannot have more than 500 members. Individuals can only be members of one club and must declare in writing that they are not already a member of another cannabis club.
Members must prove their residence or habitual residence in Germany and remain a member of the club for at least 3 months. If their place of residence changes, they must inform the club.
Clubs can also set their own rules and conditions, as long as they respect the general rights and responsibilities of club members.
How can you start a club in Germany?
Setting up a cannabis club in Germany is not open to everyone. The number of clubs may be limited depending on population density. A background check is also required and the management of the club must only consist of natural persons.
In addition, the clubs must have youth protection, addiction and prevention officers with proven expertise and work with local addiction prevention and counseling centers.
The clubs must also maintain a minimum distance of 200 meters from schools, daycare centers and similar facilities and are subject to a general advertising ban.
Obtain permission for a cannabis club
In order to legally grow and distribute cannabis for their members, cannabis clubs need permission from the responsible authority. This permission is only granted to non-profit associations that are committed to growing cannabis for their members.
The permit requires that the board members have full legal capacity, have the necessary reliability to handle cannabis and ensure that the cannabis is protected from access by unauthorized persons, especially children and young people. The permit application must contain comprehensive information and evidence, including data on the cultivation areas, the planned quantities of cannabis and the safety measures.
What the permission entails
The permit allows clubs to grow and distribute cannabis for their members' own use. The permitted quantity depends on the needs of the members and can be adjusted if the number of members changes. The authority may also add requirements and conditions to ensure compliance.
The permit is valid for seven years and can be extended after five years.
Cannabis cultivation rules
The cultivation of cannabis in the clubs is subject to strict rules and regulations. Cannabis may only be cultivated collectively by members, and no other person or third party may be involved in cultivation. Members must actively participate in cultivation and comply with the rules of good agricultural practice.
Quality and safety measures
Clubs must ensure that all legal regulations are adhered to and additional health risks are minimized. This also includes regular inspection of cannabis products and seeds and ensuring that non-marketable cannabis and seeds are destroyed immediately.
Rules for securing and transporting cannabis
Clubs must protect cannabis and seeds from unauthorized access, especially children and young people, and secure cultivation areas against intrusion and theft. Cannabis and seeds may not be stored or transported outside of the approved cultivation areas unless this is done under certain conditions and requirements.
Protection of children and young people in cannabis clubs
Cannabis clubs must take comprehensive measures to protect children and young people and to prevent addiction. Persons under the age of 18 may not be allowed access to the cultivation areas and the cultivation areas must be protected from the public.
Membership fees and cost coverage
The clubs can stagger their membership fees depending on the quantities of cannabis dispensed. Free distribution of cannabis and seeds is not permitted and no additional fees may be charged for distribution to members.
Club documentation and reporting obligations
Cannabis clubs must maintain extensive records and reports to demonstrate compliance. This includes information about the cultivation, transfer, destruction and inventory of cannabis and seeds, as well as transport and other relevant activities.
Official controls and measures
Authorities carry out regular inspections of clubs to ensure compliance with legal regulations. These checks may include both on-site visits and spot checks. Violations may result in various actions, including bans on the cultivation or distribution of cannabis, product recalls and regulatory warnings.
What authorities are allowed to do during inspections
Authorities have the right to inspect clubs' cultivation areas, transportation and records, and to collect information from club members and operators. This information must be retained for a certain period of time and may be used for verification purposes.
Overall, cannabis clubs in Germany are part of a complex legal framework that aims to regulate access to cannabis for personal use and ensure that this is done in a safe and responsible manner. The future of these clubs and cannabis consumption in Germany remains exciting and will closely depend on developments in legislation and implementation.