A paean to the grinder: sharper blades for better herb grinding!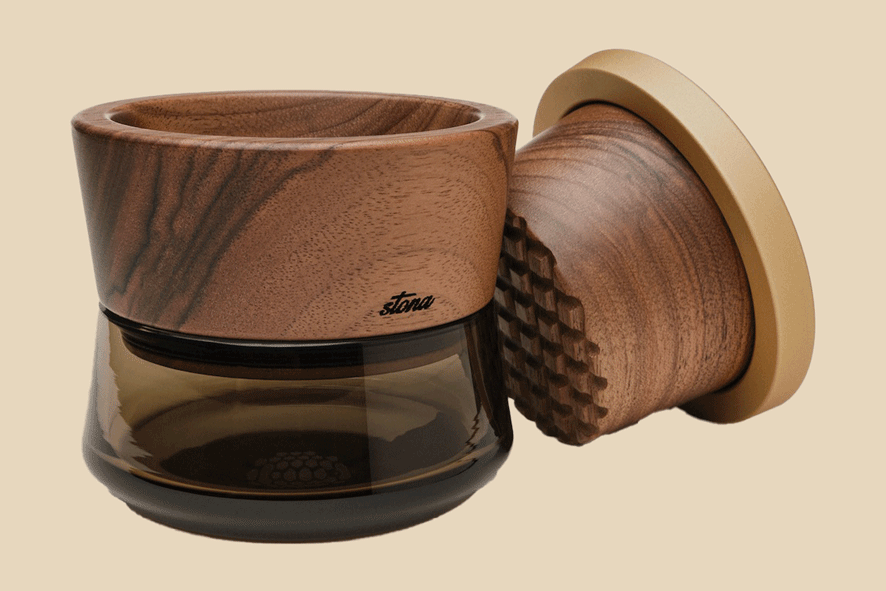 Is there a more underrated tool than the grinder? Often hidden in the depths of a shopping bag as a simple, free addition, this little helper ekes out an inconspicuous existence as a means to an end. But it does not have to be like this! With our high-quality grinders you can finally give your favorite herb grinder the attention it deserves. She will delight you with her diamond-sharp teeth - and you will delight her with the pride of presenting them on your table. Because a good grinder is not only practical, but also a real gem!
Most of us have probably gotten our hands on one of these free grinders. A simple piece of plastic, folded up and somehow functional. Hardly anyone would claim that this is a masterpiece. And yet they serve their purpose – more or less. But why settle for "less" when there can be "more"?
Aesthetics meets functionality: a work of art for your table
Our grinders are anything but ordinary. Rather, they are a statement of quality and aesthetics. Made of robust material and precision-crafted blades, they ensure effortless grinding of your herbs. No matter whether you prefer coarse or fine, our grinders deliver the desired result without sacrificing functionality.
But it's not just their performance that impresses, but also their external appearance. They decorate your table like a work of art and attract admiring glances. The elegant shapes and high-quality design convey a feeling of value and sense of style. You'll be amazed at how often your guests will inquire about this extraordinary piece!
But it's not just the look that's important, but also longevity. A simple, cheap grinder might last a while, but sooner or later it will start to show signs of wear and tear. Our grinders, on the other hand, are designed to serve you faithfully over a long period of time. The precise workmanship and high-quality materials ensure that you will enjoy your new favorite utensil for a long time.
Quality counts: Why a high-quality grinder makes the difference
Are you wondering what makes our grinder so special? It's the little details that make the difference. The carefully sharpened blades made of diamond-like material guarantee effortless chopping of your herbs. The non-slip elements ensure safe handling and prevent unnecessary spills. Every move becomes a pleasant experience that you won't want to miss.
Grinder as the perfect gift: Show your sense of style and appreciation
But our grinders are not just a worthwhile investment for you. They are also an excellent choice as a gift. Show your friends and loved ones that you only want the best for them - in the form of a high-quality grinder. It is a gift that will not only accompany you practically in everyday life, but also represents an aesthetic enrichment for your home.
In a world that often gets lost in fast-paced life, it is time to give more importance to the little things. A good grinder is not just a tool, but a loyal companion that brings you joy and makes your herb grinder shine. It's time to give the inconspicuous helper the recognition he deserves. So treat yourself and your herbal experience to something special - with a high-quality grinder that is not only functional, but also makes your heart happy!